Certificate of Acknowledgement Received from PAWAKA Indigenous People Funds for Successful Completion of Fund and Activity
Posted on: 16 August 2023
We are thrilled to announce that our organization has been honored with a prestigious Certificate of Acknowledgement from the PAWAKA Indigenous People Funds. This certificate serves as a testament to our commitment and dedication in completing the fund and activity provided to us through our esteemed director, Martha Sengeruan.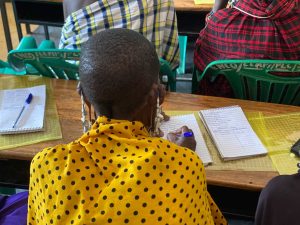 Receiving this certificate is a significant achievement for our organization, as it recognizes the successful completion of the fund and activity entrusted to us by the PAWAKA Indigenous People Funds. It is a testament to our ability to effectively utilize the resources provided to us and deliver impactful results.
The PAWAKA Indigenous People Funds play a crucial role in supporting indigenous communities and their initiatives. Their mission is to empower indigenous people by providing financial assistance for various projects and activities that promote their cultural heritage, sustainable development, education, healthcare, and overall well-being.
Our organization had the privilege of collaborating with the PAWAKA Indigenous People Funds on a specific project or activity. Under the guidance of our director, Martha Sengeruan, we successfully executed the project, ensuring its objectives were met and its impact was maximized.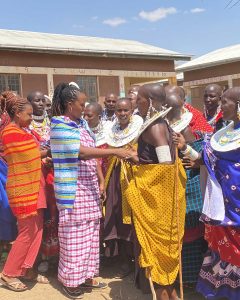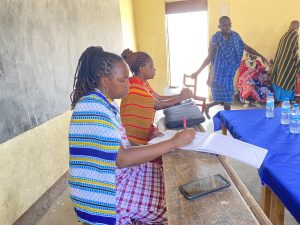 Throughout the duration of the project, we worked tirelessly to ensure that every aspect was meticulously planned and executed. Our team demonstrated exceptional professionalism, expertise, and dedication in carrying out the project's activities. We closely adhered to the guidelines set forth by the PAWAKA Indigenous People Funds, ensuring transparency, accountability, and efficiency in our operations.
The successful completion of this project would not have been possible without the support and collaboration of various stakeholders involved. We extend our heartfelt gratitude to Martha Sengeruan for her visionary leadership and guidance throughout this endeavor. Her unwavering commitment to the cause has been instrumental in achieving our goals.
We also express our deepest appreciation to the PAWAKA Indigenous People Funds for entrusting us with this project and recognizing our efforts through this Certificate of Acknowledgement. This recognition serves as a motivation for us to continue our work in supporting indigenous communities and contributing to their sustainable development.
As an organization, we remain committed to upholding the values and principles of the PAWAKA Indigenous People Funds. We will continue to seek opportunities to collaborate with them and other like-minded organizations to further empower indigenous communities and create a positive impact on their lives.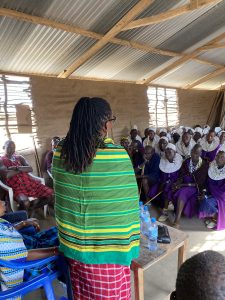 In conclusion, receiving the Certificate of Acknowledgement from the PAWAKA Indigenous People Funds is a momentous achievement for our organization. It highlights our successful completion of the fund and activity provided to us through our director, Martha Sengeruan. We are immensely proud of this recognition and will continue to strive for excellence in all our endeavors